Welcome
Dear 5/60 brothers and sisters,
It is with a heavy heart that I must inform you of Metz's wife Barbara's passing. As you know she had been battling lung disease for quite some time. Barbara was always a joy to be around and there was never a dull moment.
We will miss you B2!
Our hearts and prayers go out to Metz and their extended family at this time. Metz himself has had surgery last year and it has been very demanding on him physically as well as emotionally. Please keep him in your prayers.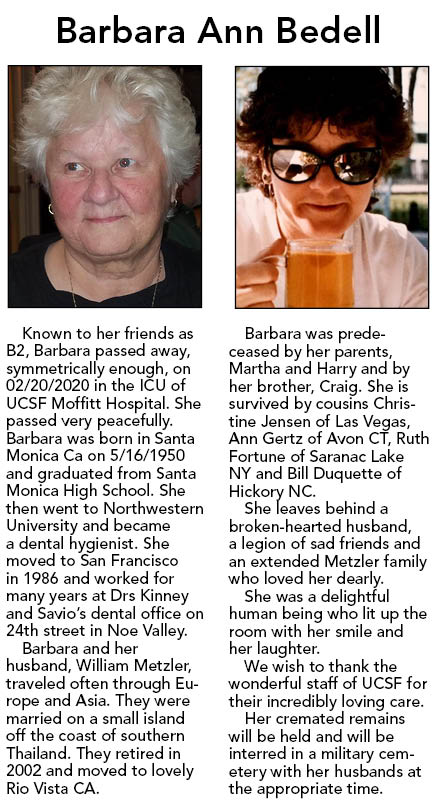 We will keep you informed of any updates regarding memorials, etc.
Ron McCants
—
Follow me on twitter @ronmccants & facebook.com/ronmccants 
---
Mission/Vision Statement
Continue to maintain a first class webpage. The webpage is the Associations "face and voice" to members. The webpage must be updated routinely with new information such as names and pictures. This is the first priority.
Continue to build the Association's membership. Only through identifying additional members of the battalion and bringing them into the Association can we fulfill the Association mission. Expanding membership is the second priority.
Strengthen the role of the Company Representatives. The Association Officers cannot reach out to all members as the membership grows. Company Representatives are the "company commanders" to grow members and to discuss the desires and needs of the membership.
Plan and hold reunions as desired by membership. During each reunion unofficial polls should be taken to decide how frequently reunions should be held. Identify locations, plan programs and provide a meaningful experience along the line of the mission's statement of the Association.
Hold periodic elections as required. Hold elections at reunions or as required on line.